thedothatgirl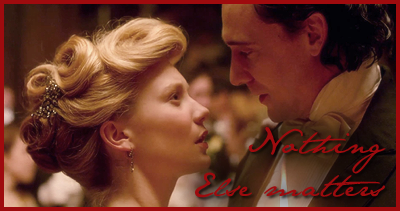 Title:
Nothing Else Matters
Fandom:
Crimson Peak
Music:
Nothing Else Matters by Apocalyptica
Length:
4:09mins
Description:
The truly gothic romance between Sir Thomas Sharpe& Edith . Some gore & adult scenes.
Edited Oct 2016
Downloads MP4 Zipped 86mB
Notes: Crimson Peak is a visual delight. Such a beautiful film in every aspect. As a lover of pre-raphaelite imagery Edith & Lucille look fresh out of a Millais painting. I always felt (and I think so did Guillermo Del Toro) that this film was misrepresented as a horror film. It's just a gothic romance with ghosts, sex and lots of blood.
At the moment the vidding muse has deserted me so I am focusing on getting something completed and posted. So just in time for Halloween, here it is.